Products tagged with 'bib apron'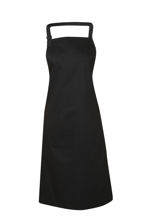 A no-pocket version is now available from this year and it's available in black color only. Sizes are the same as above aprons with pockets.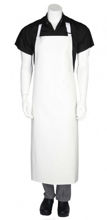 This Long PU Bib Apron is an extremely tough, non-porous apron that can take some real abuse. Our Industrial Apron is heavy-duty that is just water-resistant but abrasion-resistant as well. Available in a bib style, this apron also offers ample coverage. In fact, our apron has you covered from your chest and down to your mid-thigh. Beyond its core material, we incorporated reinforced stress points in all of our designs to make sure every bit of this apron was tough enough.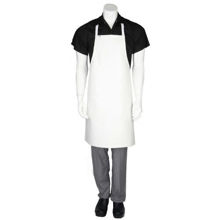 If your work or passion has you (or your staff)If your work or passion has you (or your staff) constantly dealing with water, chemicals, paints, and/or dyes that seem to get everywhere in an all-too-often spill or spray, it is probably safe to say you are tired of having the dirtiest clothes or uniform at work. It's time for a change of aprons. We have just the Industrial Apron for you!