Products tagged with 'gauntlet'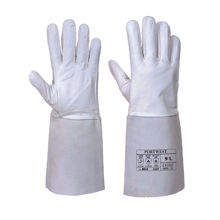 The ultimate in dexterity for welders. Soft, flexible goatskin palm with a heavy-duty split leather cuff. For use in type B (Tig Welding). Stitching made from para-aramid throughout.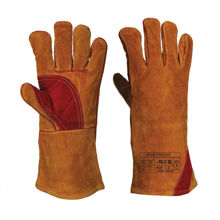 Premium quality leather welding gauntlet with reinforced palm and thumb area for additional protection. Fully welded and sewn with para-aramid throughout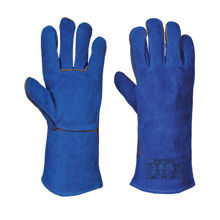 Tough 14" split leather gauntlet providing protection against a range of heat related tasks. Ideal for welding, metal handling etc.