Products tagged with 'hi-vis tshirt'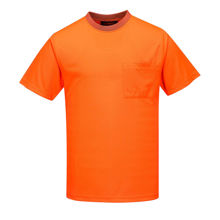 Hi-Vis Breathable Micro Mesh single-toned short sleeve t-shirt. No buttons and single breast pocket. Texpel treatment to protect from staining, lock in brightness, and keep the fabric cool.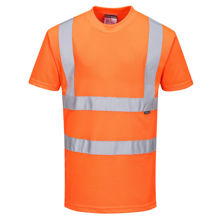 Rail specification T-Shirt that combines high visibility protection and unbeatable comfort. Ideal for the summer months and indoor work, this T-Shirt is fully certified to GO/RT 3279.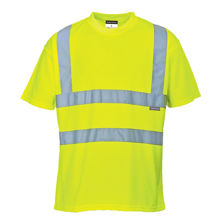 Keep cool in this high quality, value for money Hi-Vis T-Shirt. The lightweight sports-type fabric provides unbeatable wearer comfort and great ventilation on those hot summer days.