Products tagged with 'jute bag'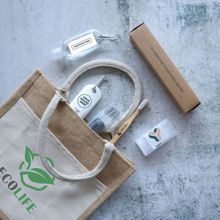 The absolute essentials for any time away from home. This set of promotional products makes for a fantastic personalized present for any valued customer or client to show off your branding. Containing only the necessities, the gift set comes with a small bottle of SPF 50 Dry-Touch Sunscreen, 30ml of Hand Sanitiser, and an Eye Glass Cleaner Set to polish those spectacles to look like new again. Complete the below quote form to get pricing.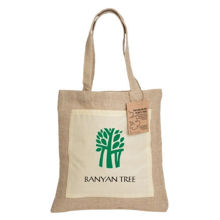 The tote bag is made from natural jute plant fiber and now includes a 140 GSM Cotton pocket on the front. Reforest Jute Bags help contribute to landscape restoration and every time an order is produced we will arrange for native trees to be planted around Australia. Every 100 units sold generates one native tree being donated and replanted into degraded land in Australia. Each bag has a recycled paper tag attached with a note to recipients about this program. Complete the below quote form to get pricing.