Products tagged with 'teardrop banners'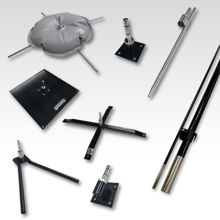 Got an amazing-looking banner, but your pole or base is starting to show its age? Don't worry - we've got you sorted! Our high-quality Flag Pole Sets and Bases are designed to fit the Passu's Teardrop Banners, Bow Banners, and Rectangle Flags.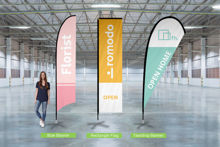 Guess what? You can still advertise your business or product with a swanky new banner, without having to get the whole pole set and base with it - simply change the flags!
Our jaw-dropping Teardrop Banners are guaranteed to grab your attention indoors or outside! They are super easy to assemble and look perfect every time thanks to our easy tensioning system. As they are portable, you can set up your Teardrop Banner anywhere you like thanks to our fantastic range of bases for almost any location.